Last night I had the privilege of attending the Adelaide Sustainable Building Network Green Book Launch (Click the ASBN logo to pop to their website so you can download your FREE copy). Whilst this is one of the many events put on by the team at the ASBN that I attend, after talking to some fantastic people last night something struck me deeper than it has before, In South Australia many people are hungry for change in the built environment and many of those people have been breaking forth, making the change that they see needs to happen. 
An outsider with frustrations
 Many that have spoken to me will know I may talk a bit funny at times I say things like Fush and Chups instead of Fish and Chips! Yes I WAS an outsider, (can anyone guess where from based on the above use of words?) marrying into South Australia and settling down in Adelaide. For so long I had been frustrated, seeing things happening in the construction industry that didn't sit well with me. Seeing people investing in new homes and buildings that on the surface look great but once you peel back the glossy layers there are issues with quality and building fabric that may effect future liveability, and decisions being made in regards to heating, cooling, hot water and pool heating solutions due to the "that how we have always done it mentality" instead of being open to exploring other options that are available. Well I don't consider myself an outsider any more and I am keep to see a change in this great state of ours.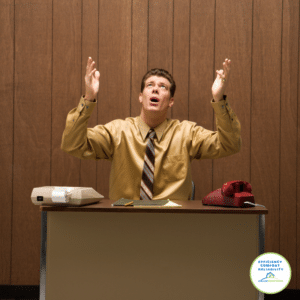 Frustrated?
Be the change you think needs to happen!
Get involved... Its contagious
For a long time I did sit back and feel like things were not happening but then I read something that we all know but don't always act on…. Be the change that you think needs to happen. From that I reached out and instantly found that surrounding myself with people that have a similar philosophy in regards to sustainability in the built environment it helped overcome the feelings of my frustrations. My advice is if you are feeling frustrated with what you feel are issues holding back change reach out to one of the many groups in your area with like minded people and if you are in Adelaide I am more than happy to catch up for a coffee and chat about your vision for the future. (Head to our contact page to send me an email)
Let's make it happen ~ every little bit helps
 Another area that I feel was holding me back from standing for what I thought was right was that the change that needed to happen was too big. Well in the wise words of my Dad "You have to Eat the Elephant One Bite at a Time" (Please don't eat elephants as they are endangered). With sometimes overwhelming thoughts of the problem being uncontrollable it is such a true saying as again we have possibly all heard the phrase "every little bit helps". From that I have found surrounding myself with like minded people you can see the bits they are doing and this helps you to realise it's not all on you. (Big sigh of relief here)
 The time is now to be the change. The momentum is gathering and the more people involved in making a change the faster we can see South Australia transform in to a place of envy to other States and the Rest of the World in the built environment like we are with Renewable Energy Generation. Don't sit back, get on it today!
This is only the beginning!