If you're looking for an energy efficient means of providing your home or business with heating, cooling, hydronic infloor heating, radiator heating, hot water heating or pool heating an Ecoforest Heat Pump could be the answer. Ecoforest heat pumps are able to harvest the natural stored renewable energy in the air, ground or bodies of water to efficiently provide comfort to your home or building. 
Ecoforest Heat Pump System flexibility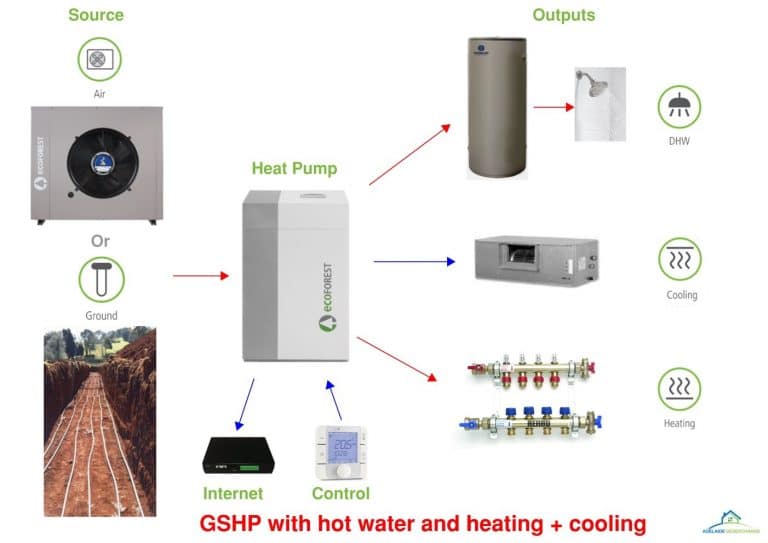 The above diagram shows an overview of an Ecoforest heat pump connected to a ground loop or aerothermal unit (the source), a hot water tank, hydronic floor heating and a ducted heating and cooling system. Using the above kit gives you a total system solution.
Ecoforest Heat pump overview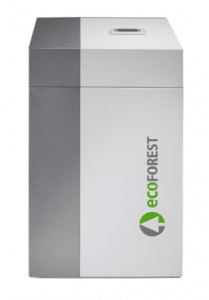 Power range: 1-9 kW / 3-12 kW / 5-22 kW;
Heating;
Active cooling;
Simultaneous heat and cool;
Quick and sensible control through internet, using ecoSMART easynet module;
Domestic hot water production with external cylinder;
Integrated HTR technology;
Integrated cascade control of up to 3 units, extending the power range to a maximum of 66kW; 
Single phase (230V) and three phase (400V) power supply options;
Dimensions 1060x600x710mm.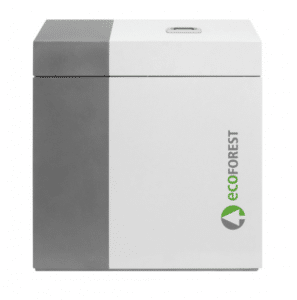 Power range: 12-40 kW / 15-70 kW / 25-100 kW;
Heating;
Active cooling;
Simultaneous heat and cool;
Total control of the installation from anywhere through internet, ecoSMART easynet;
Hot water production with external cylinder;
Cascade control with maximum efficiency algorithm and control of working ours using ecoSMART Supervisor module, extending the power range to a maximum of 600kW;
Three phase power supply (400V);
Dimensions 1000x950x900mm.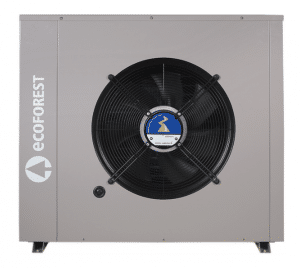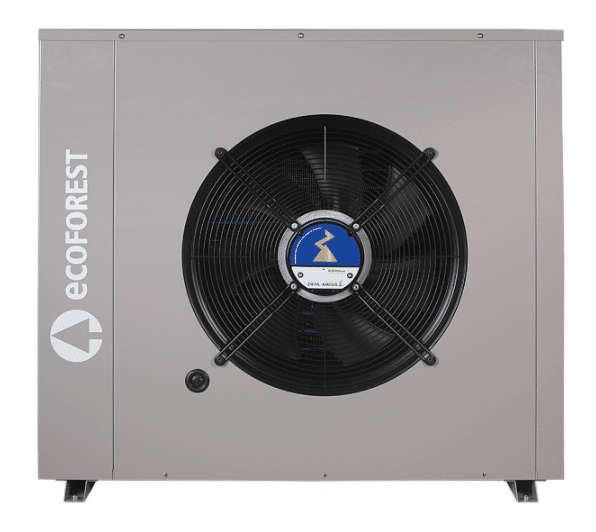 In installations where the geothermal option is limited or not available, the Aerothermal unit is the solution. This unit allows the ecoGEO heat pumps to use external air as source of energy.
The AU12 is equipped with a very silent and highly efficient axial Ziehl-Abegg fan, that with our exclusive defrost technology allows to significantly increase the seasonal performance factor (SPF). This system completely eliminates the idle times of the heat pump during defrost cycle, because isn't necessary to invert the refrigerant cycle or to activate external electrical heaters during the process.
If you are interested in a quality Ecoforest heat pump please contact us today.