Hydronic Air to Water Heat Pumps
 If you're looking for an energy efficient means of providing your home with hydronic infloor or radiator heating, then an air to water hydronic heat pump may be the answer. Hydronic air to water heat pumps harvest natural energy from the air to efficiently create heated water. We have selected two manufactures that we feel are the best quality and efficiencies on the market. 
  Both of the manufactures we use Stiebel Eltron and NIBE are European companies that have been designing and manufacturing hydronic air to water heat pumps. Unlike other heat pumps that are being imported into Australia our two manufactures units are built, tested and certified to meet the European unions rules for heat pumps.
Made in Germany

Outdoor installation to harvest energy from the air and turn it into comfortable warmth in your home

Single phase and 3 phase models available

High efficiency due to vapour injection technology: COP of 5

Advanced inverter technology ensures high efficiency

Market leading sound technology: quiet operation at 46 dB(A) from 1 m distance

65°C flow temperatures – suitable for radiator heating

Designed for Australian homes

Suited for new builds as well as renovations

Natural defrost function for energy efficient operation even in cold climates down to -20°C

Smart Grid and Solar PV ready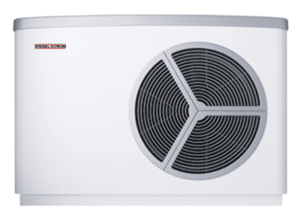 Air/water heat pumps for residential use.

Inverter controlled compressor

Cooling Function on some models

Single phase and 3 phase models available

Compact Dimensions

Suitable for new builds and renovations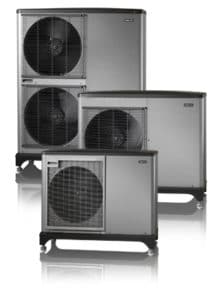 Let someone know that we can help them use energy better!